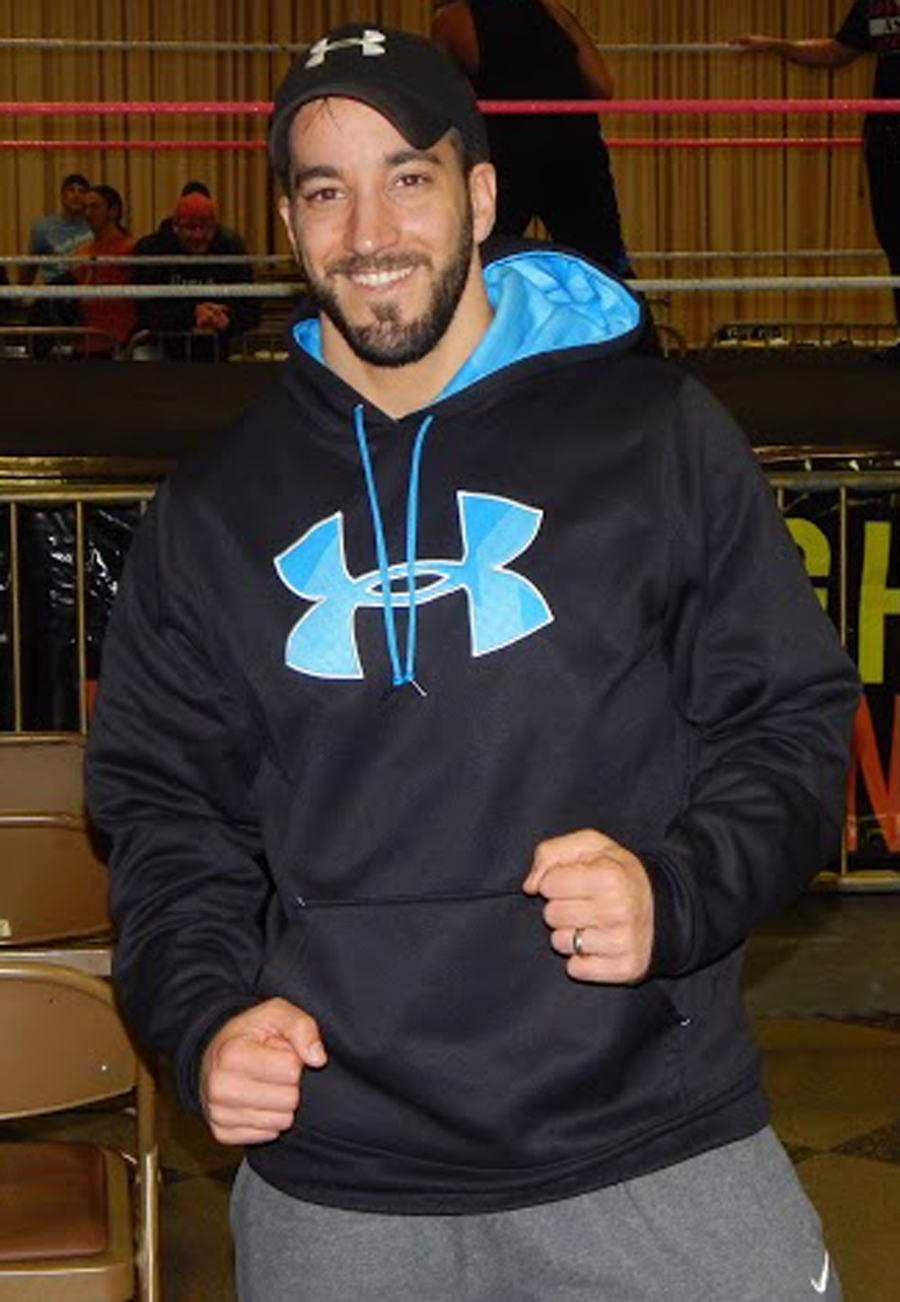 With the moniker of "The Premier Athlete," one would be fair to think that a cocky disposition and an inflated ego would accompany that athlete.
However, when it comes to Ridge, New York native Anthony Nese, one would be wrong.
At age 29, the soft-spoken grappler has dedicated nearly a decade of his life to the art form that is professional wrestling. The dream of being a wrestler gave Nese the passion and dedication to achieve greatness.
"I've been watching wrestling since before I can remember," said the current Five Borough Wrestling heavyweight champion. "I got all the tapes I could get and got really into it,"
Nese began his career on the independent circuit and after years toiling away, while bettering himself at his craft, Nese got his chance at stardom in 2011.
Total Nonstop Action, the second biggest wrestling promotion in the United States signed Nese to a one year contract to be a part of their stable of showmen. But, being signed ended up being the easiest part as TNA gave Nese a chance, without giving him a chance.
During the course of his tenure with the company, to say Nese was used sparingly would be an understatement. Only used at a handful of television taping's and only wrestling a handful of matches for the promotion still gives Nese a bad taste in his mouth.
"Initially, to get the call that they wanted to sign me was pretty awesome," said Nese. "The frustrating thing was that TNA was having a lot of difficulties and power struggles."
So, while being employed, the company decided that their X-Division, considered one of the most star-studded and talented filled division would be put on the back-burner. A surprise to Nese as the company had plans to reignite the fire of the X-Division.
"The most frustrating thing was the lack of communication," said Nese."They weren't telling me what's going on, I had to find out for myself."
Upon leaving TNA, Nese returned to the independent circuit and is currently enjoying his stint as the Five Borough Wrestling heavyweight champion. A great honor in Nese's mind, but not his proudest accomplishment.
Getting an opportunity to wrestle in Japan, a lifelong dream for Nese brings forth a feeling of accomplishment and success as he reflects on Dragon Gate USA giving him that opportunity,
"My biggest accomplishment was to tour Japan,"said Nese "I worked real hard for years to someway get into Japan and just last year it broke through for me."
As it stands, Nese is happy and content with the course of his career and will still continue to pursue his dream of achieving greatness at the big time.
"I go into every show trying to tear the house down," said Nese. "As long as I can keep doing that for a decent amount of time and the fans are always talking about me and having a good time and happy that they spent their money on the show, I'll be happy with my career."
For the full interview, visit this link to
ReviewFix.com