Finally, the day of Hell in a Cell is upon us. Normally, Hell in a Cell is the culmination of a brutal, nasty, personal and life-changing feud. From Mick Foley taking the ultimate fall from the top of the cell, to Edge being set ablaze, Hell in a Cell has seen it's share of classic moments. This year, despite the companies top title not being defended, there are several high profile rivalries ready for their crescendos. Two matches share the main event slot as "co-main events." Also, some lower key rivalries are just heating up and some are dwindling down, with lowertier championships up for grabs.Let's take a look at the matches, predictions and fallout that possibly will come out of Hell in a Cell.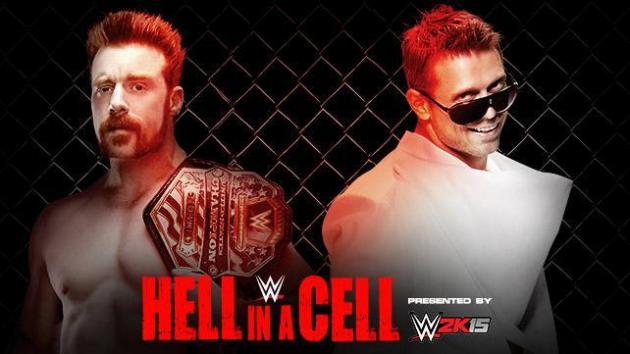 Credit:- WWE.com
Sheamus (c) vs. The Miz w/Damien MizDow- United States Championship:-
The Miz picked up a few tainted victories over Sheamus the past few weeks to earn this championship match against Sheamus. Rollups, dirty tactics and assistance from The Miz's stunt double, Damien MizDow have been vital in assisting The Miz with his victories. It appears unlikely that Sheamus will lose his title to The Miz as the company will probably look to extend this feud for at least another pay-per-view. However, one interesting thing to keep in mind is MizDow and his potential assistance could make for an interesting dynamic. However, Sheamus likely retains.
Winner:
- Sheamus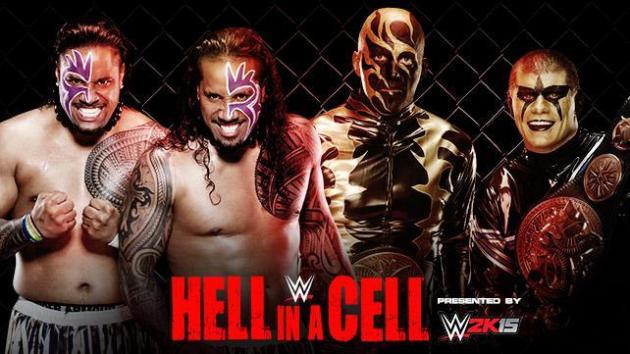 Credit:- WWE.com
Gold & Stardust (c) vs. The Usos- WWE Tag Team Championship:-
Gold & Stardust have been entertaining during their current run as tag team champions. Entertaining 6 man tag team matches and their usual crazy and off the wall promo's have made up their current run. The Uso's have been engaged in this feud with the Dust Brothers forever now and really would not benefit from another title run as they had a lengthy one earlier this year. Gold & Stardust likely retain.
Winners:-
Gold & Stardust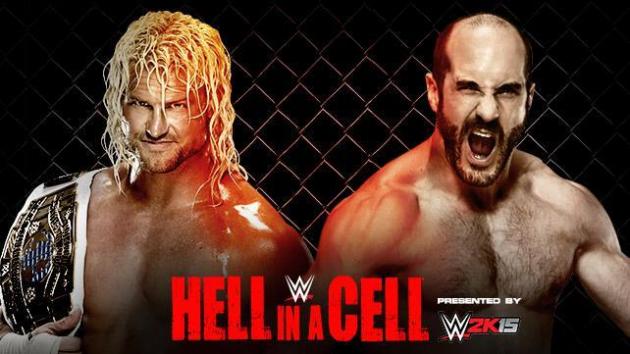 Credit:- WWE.com
Dolph Ziggler (c) vs. Cesaro- Intercontinental Championship- 2 out of 3 Falls Match:
- These two men put on a classic Intercontinental Championship match this past Friday night on SmackDown. It looked like Cesaro had the win in hand but some crafty moves from Ziggler enabled him to retain his title. After their SmackDown encounter, Cesaro proceeded to challenge Ziggler to this 2 out of 3 falls match later on that night. This match will likely be the end of this rivalry as they've wrestled each other a lot in recent weeks and despite both men's chemistry and ability, having them wrestle continually will take away the luster and attraction of their matches. It will likely go all 3 falls with Cesaro winning the first, being surprised by Ziggler in the 2nd and then Ziggler legitimately defeating Cesaro for the win.
Winner:-
Dolph Ziggler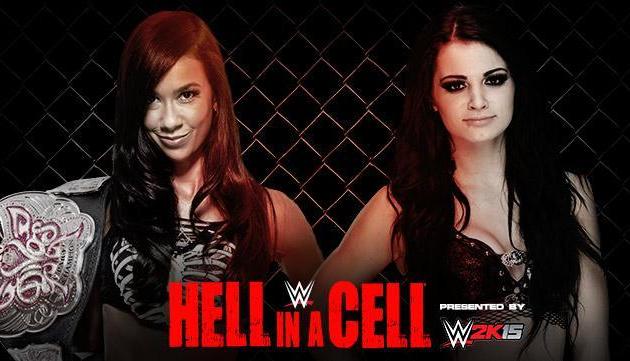 Credit:- WWE.com
AJ Lee (c) vs. Paige:- Divas Championship Match:-
AJ Lee and Paige have traded the divas title more than AJ was traded around the men's locker room in 2012. It almost seems like the WWE puts the title on whoever they like better on that particular day. However, it was announced this week that Paige will be a new cast member on Total Divas. And rumors have circulated and been confirmed of Vince McMahon declaring that any Total Diva cannot hold the title. If true, the winner of this match becomes that much easier to predict.
Winner:-
AJ Lee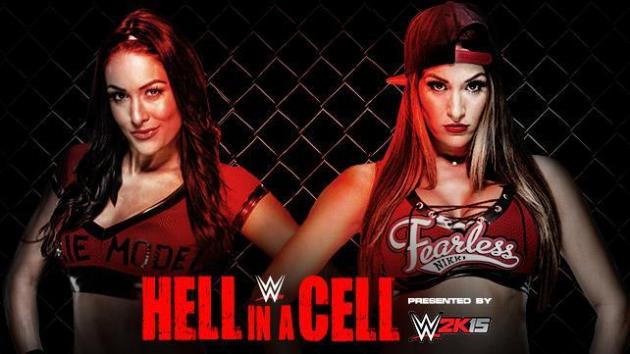 Credit: WWE.com
Brie Bella vs. Nikki Bella (Loser Must Become The Winners Assistant for 30 Days):
- In the feel-bad hit of the season, The Bella Twins saga reaches a boiling point at Hell in a Cell. Ever since SummerSlam, the Bellas have taken up valuable television time with their almost secondary to WWE feud, seemingly just to promote Total Divas. The terrible acting from both sisters has been noticed by the company as well as the time that was dedicated to the storyline initially seems to have been cut. But in all seriousness, with Nikki looking strong in recent weeks and her attack on SmackDown, expect Brie to get revenge on her vengeful sister.
Winner:-
Brie Bella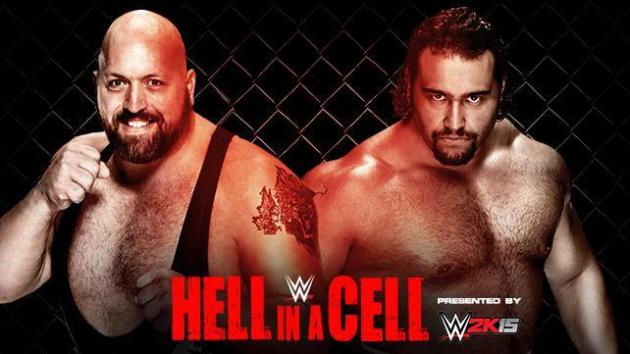 Credit:- WWE.com
Big Show vs. Rusev:-
Despite personal reservations, this feud has really been one of the highlights on WWE programming. Just when it seemed that getting a productive match, promo, or anything out of Big Show seemed doubtful, this feud with Rusev has done just that. From desecration's of flags to Rusev kicking a U.S. soldier on RAW, this feud immediately got that extra touch of personal it needed. Big Show is fighting with an entire country in his corner, while Rusev is fighting with an entire country on the outskirts, hoping for their Brute to come out on top. With the heat Rusev and Lana have been generating and bigger fish to fry in the near future, a win seems both likely and imperative.
Winner:-
Rusev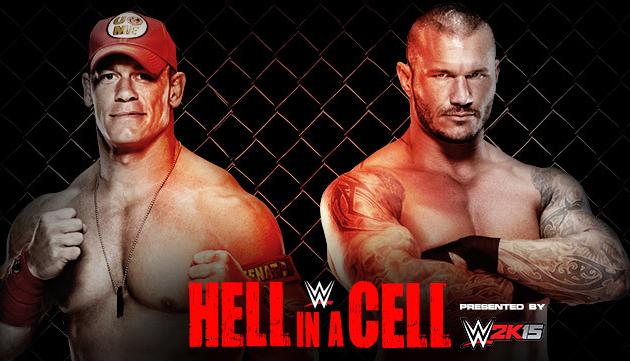 Credit:- WWE.com
Hell in a Cell:- John Cena vs. Randy Orton (Winner Faces the WWE Champion):-
A match that seemed boring and repetitive a week ago still seems that way now, but with an added stipulation. As Triple H announced on RAW, the winner of this match will face the WWE World Heavyweight Champion, Brock Lesnar. Orton and Cena have faced each other so many times on Pay-Per-View, it would almost be a crime to let it go on last. Save that honor for the two young men who are fighting to establish themselves as permanent fixtures on WWE programming. Sidetracking from that, a Cena victory does absolutely nothing except lead the WWE into another repetitive and boring feud between Brock Lesnar and John Cena. It's been done, let it go and move on. Also, with Orton teasing a face turn so strongly in recent weeks/months and his recent popularity with the #RKOOuttaNowhere vine videos, it almost makes too much sense for him to win but it's a win Orton needs. With rumors of a Cena/Rusev feud in the works and Rusev kicking a soldier on RAW, it's a perfect segue for those 2 men to collide. But for right now, an Orton win and a Orton vs. Lesnar feud makes for new, interesting and fresh television.
Winner:-
Randy Orton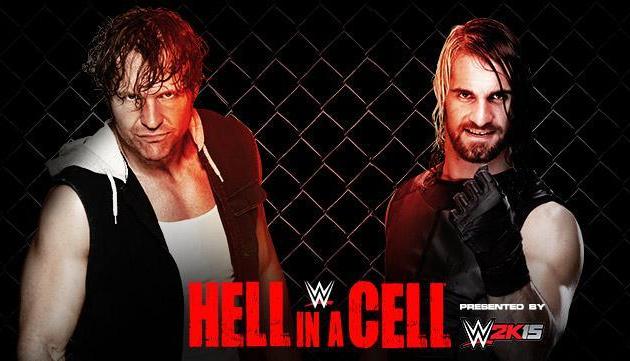 Credit:- WWE.com
Hell in a Cell:- Dean Ambrose vs. Seth Rollins:-
Finally, saving the best for last. These two young and talented studs have been the best thing going since their feud began a few months ago. We've seen classic matches, entertaining promo's, injuries, personal shots and every vicious and vile thing one can imagine. Therefore, the only place for these two to settle their differences is inside Satan's Structure itself. The addition of Mick Foley this past Monday was the perfect last ingredient this long cooking meal needed. Foley did mention that in almost every scenario he envisions, Seth Rollins comes out on top, all but one.
This scenario isn't just a straight up wrestling match or even a street fight, it's a calculating and cerebral Seth Rollins going up against the Lunatic fringe and mentally unstable Dean Ambrose. With the popularity that Ambrose has compiled in recent months with his current character, it would be a huge mistake to potentially mess it up by letting him lose to Rollins again. After all the dastardly and brutal punishment Rollins has dished out, it's time for Ambrose to deliver Rollins his just desserts, inside Hell in a Cell. This match screams "Match of the Year" if both men are allowed to go all out and not constricted in any way. Ambrose seems like the likely winner in what should be the real main event of the evening in Dallas, Texas.
Winner:-
Dean Ambrose.